This webinar series is meant to
Provide you with information about 3IA Côte d'Azur and the way to develop partnerships;

Share success stories of partnerships

Present the scientific and technology offer of 3IA Côte d'Azur.
You can download the presentations and view the video recording of the presentations.
Webinar #4 - March, 9 2021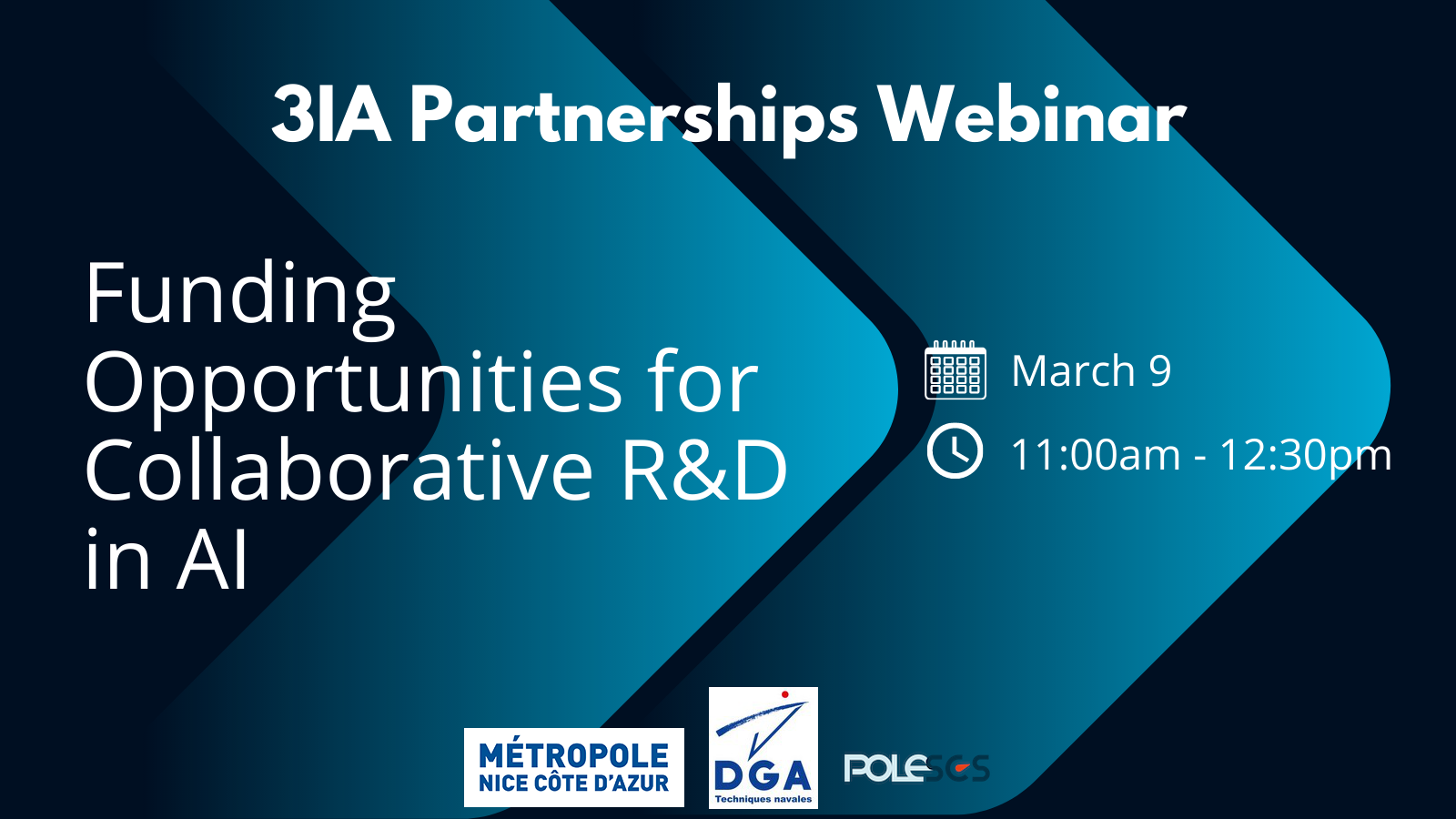 Opportunités de co-financement de projets R&D collaboratifs en IA.
Découvrez de nouvelles opportunités d'obtenir des financements pour la R&D collaborative sur des sujets de Science des données et d'IA impliquant la recherche publique.

Funding Opportunities for Collaborative R&D in AI.
Learn about new opportunities to get fundings for collaborative R&D on Data Science and AI topics involving public Research.
Programme ( en français / in French )
(Videos bientôt disponibles)
---
Plan de relance et programmes d'innovation à la Métropole Nice Côte d'Azur.
Mme Camille ANGUÉ, MNCA - DGA Entreprises, Développement Économique, Tourisme et Emploi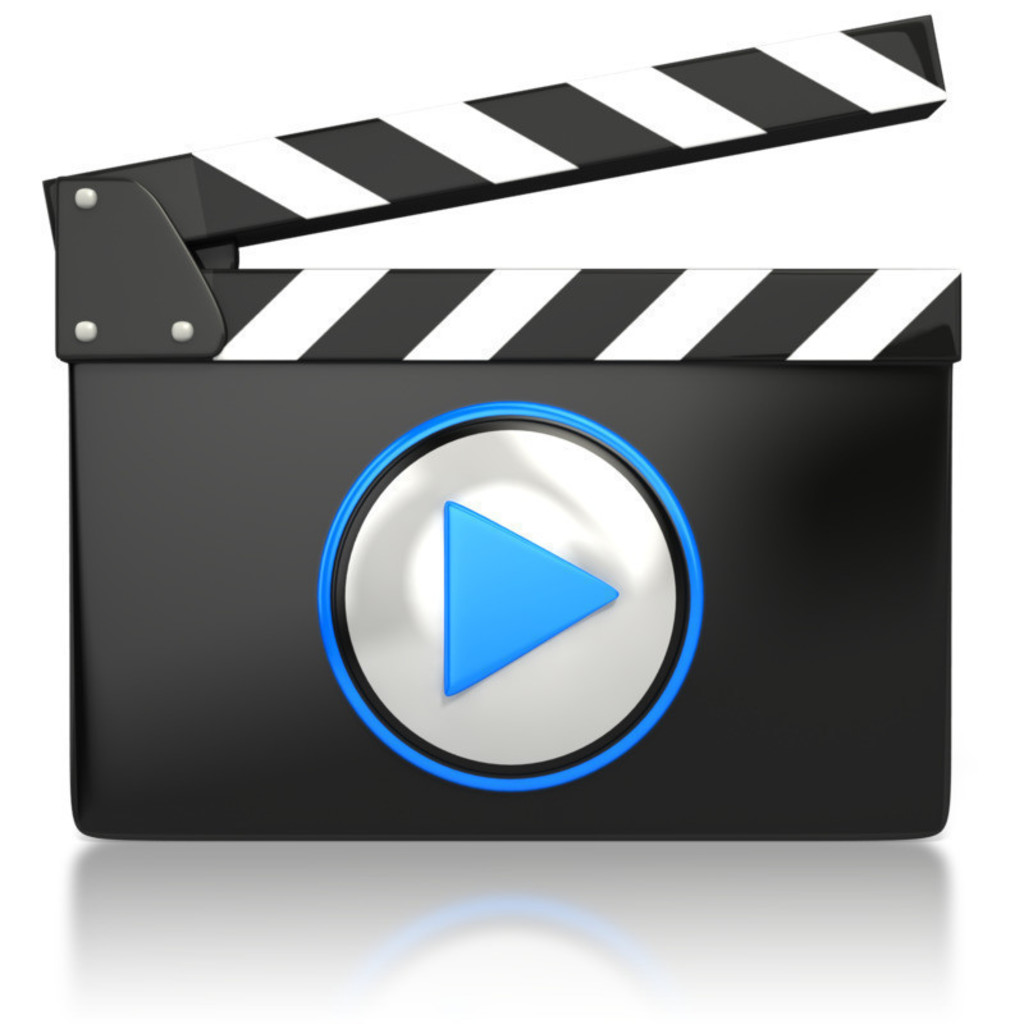 ---
L'innovation au profit du naval au sein du Ministère des Armées.
M. Mehdi DHAKOUANI – Correspondant « Innovation » de DGA Techniques navales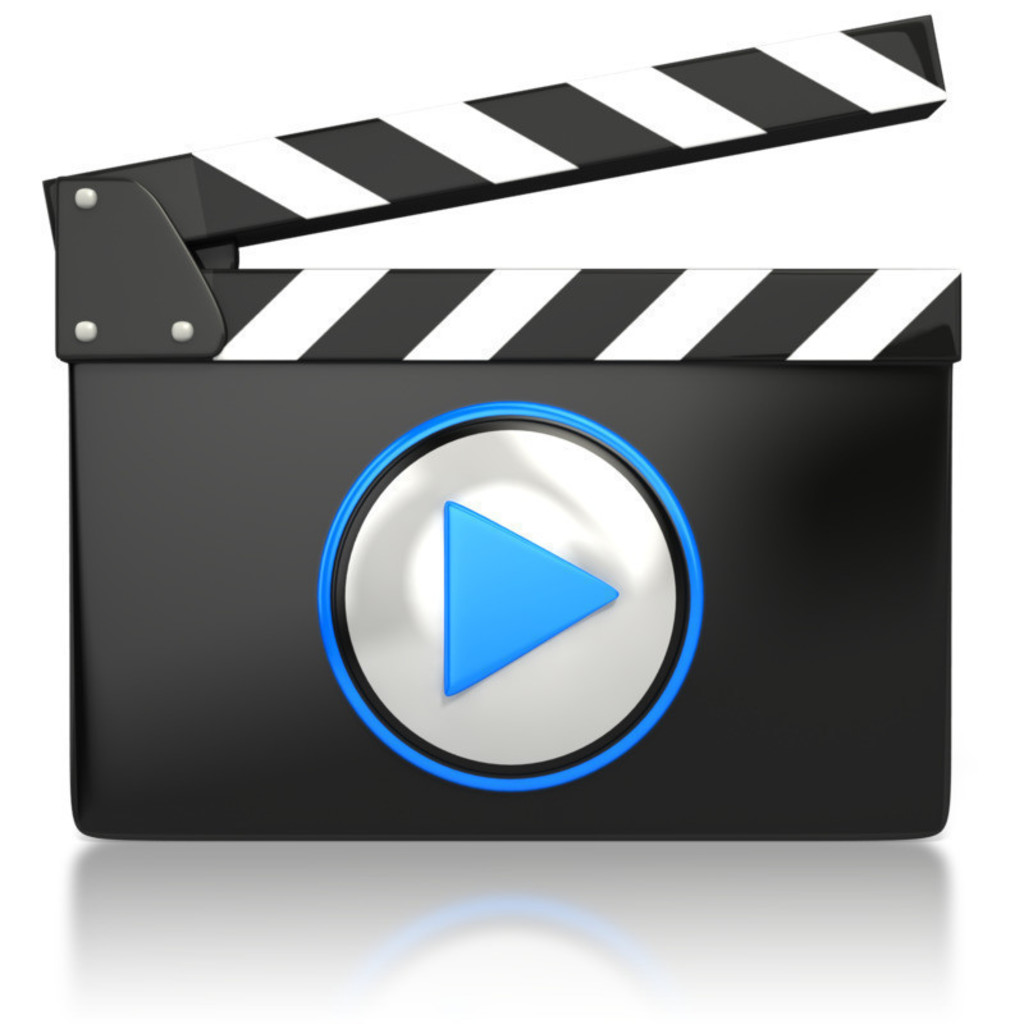 ---
Appels à Projets régionaux, nationaux et européens pour la R&D collaborative en IA.
M. Gérard MARTINEZ et Mme Marielle CAMPANELLA, Pôle de Compétitivité SCS (Solutions Communicantes Sécurisées)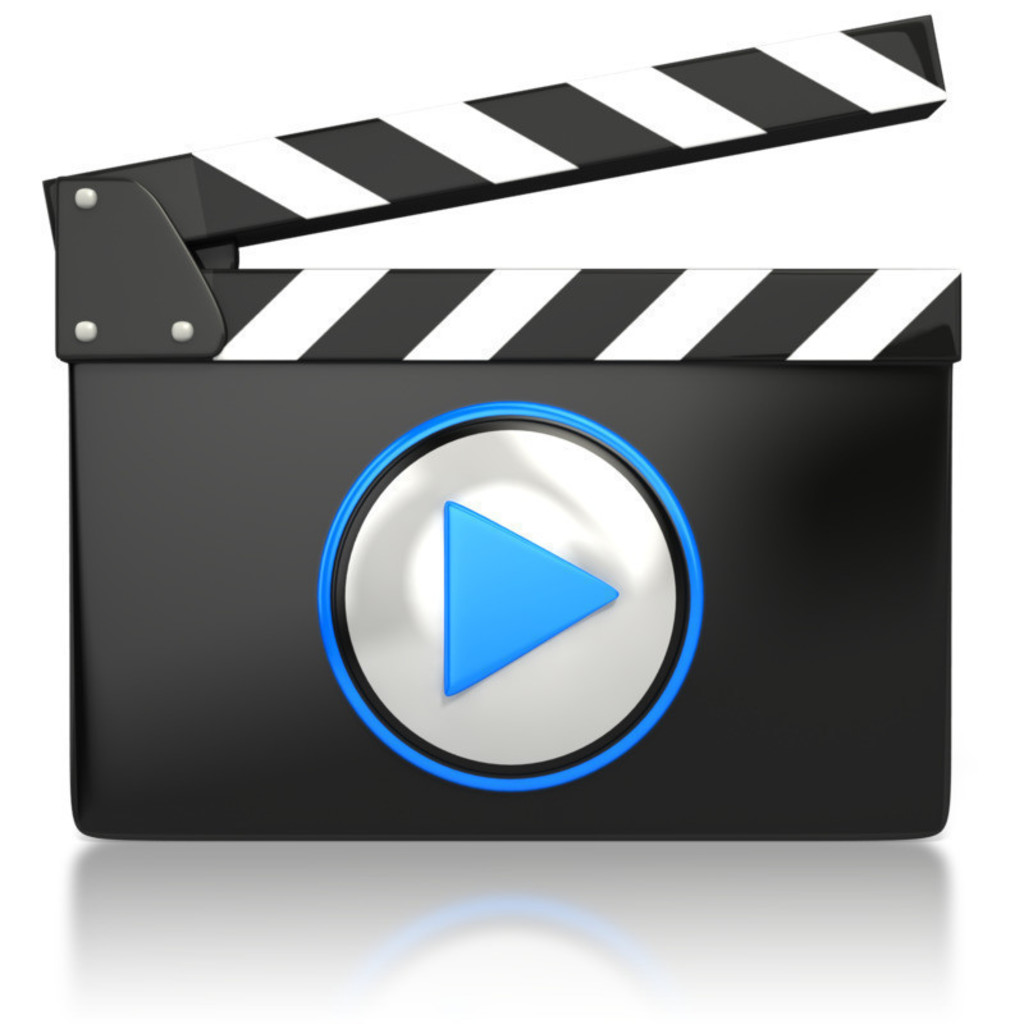 ---
Past Webinars
Webinar #3 - Dec. 8 2020

3IA CÔTE D'AZUR WEBINAR #3

Theme : Discover Inria Research in 3IA Côte d'Azur

December 8th, 2020

Programme ( en français / in French )

Webinar #2 - Oct. 06 2020

3IA CÔTE D'AZUR WEBINAR #2

Collaborating with 3IA Côte d'Azur through an industrial CIFRE Ph.D. fellowship

October 6th, 2020


CIFRE PRESENTATION
The process of the CIFRE fellowships - Amar Bouali, 3IA Front Desk for companies
Video
TESTIMONIAL: PARTNERSHIP BETWEEN A COMPANY AND A LABORATORY
Testimony: the CIFRE collaboration in practice - Benoît Miramond, 3IA Chair - Research Director at Polytech Nice Sophia Antipolis
Video
PRESENTATION: 3IA CHAIR RESEARCH PROJECT
Presentation of the 3IA Chair "Bio inspired AI from neurosciences to embedded autonomous devices" - Benoît Miramond, 3IA Chair - Research Director at Polytech Nice Sophia Antipolis

Webinar #1 - June 23 2020

3IA CÔTE D'AZUR WEBINAR #1

HOW TO COLLABORATE WITH 3IA CÔTE D'AZUR?

June 23th, 2020

CORPORATE PRESENTATIONS
3IA Côte d'Azur news - Jean-Marc Gambaudo, Head of 3IA Côte d'Azur
Video
The different ways of collaborating with 3IA Côte d'Azur by Marc Barret, Innovation Executive Director at Université Côte d'Azur
Video
COLLABORATION TESTIMONIAL #1 : MYDATAMODELS & MARCO LORENZI
MyDataModels - Claude Seyrat & Carlo Fanara
Video
Marco Lorenzi - Inria, 3IA Chair "Interpretability and security of statistical learning healthcare"
Vidéo
COLLABORATION TESTIMONIAL #2 : DORIANE & ANDREA G.B TETTAMANZI
Doriane - Frédéric Royer, CEO
Video
Andrea G.B Tettamanzi, Université Côte d'Azur, 3IA Chair "Towards an evolutionary epistemology of ontology learning"
Video