Customized training for companies
3IA Côte d'Azur offers specialized modules for companies, at all different levels and throughout the year. We can work with you to develop various professional training qualifications to ensure your staff have the skills they need to work at the cutting edge of AI.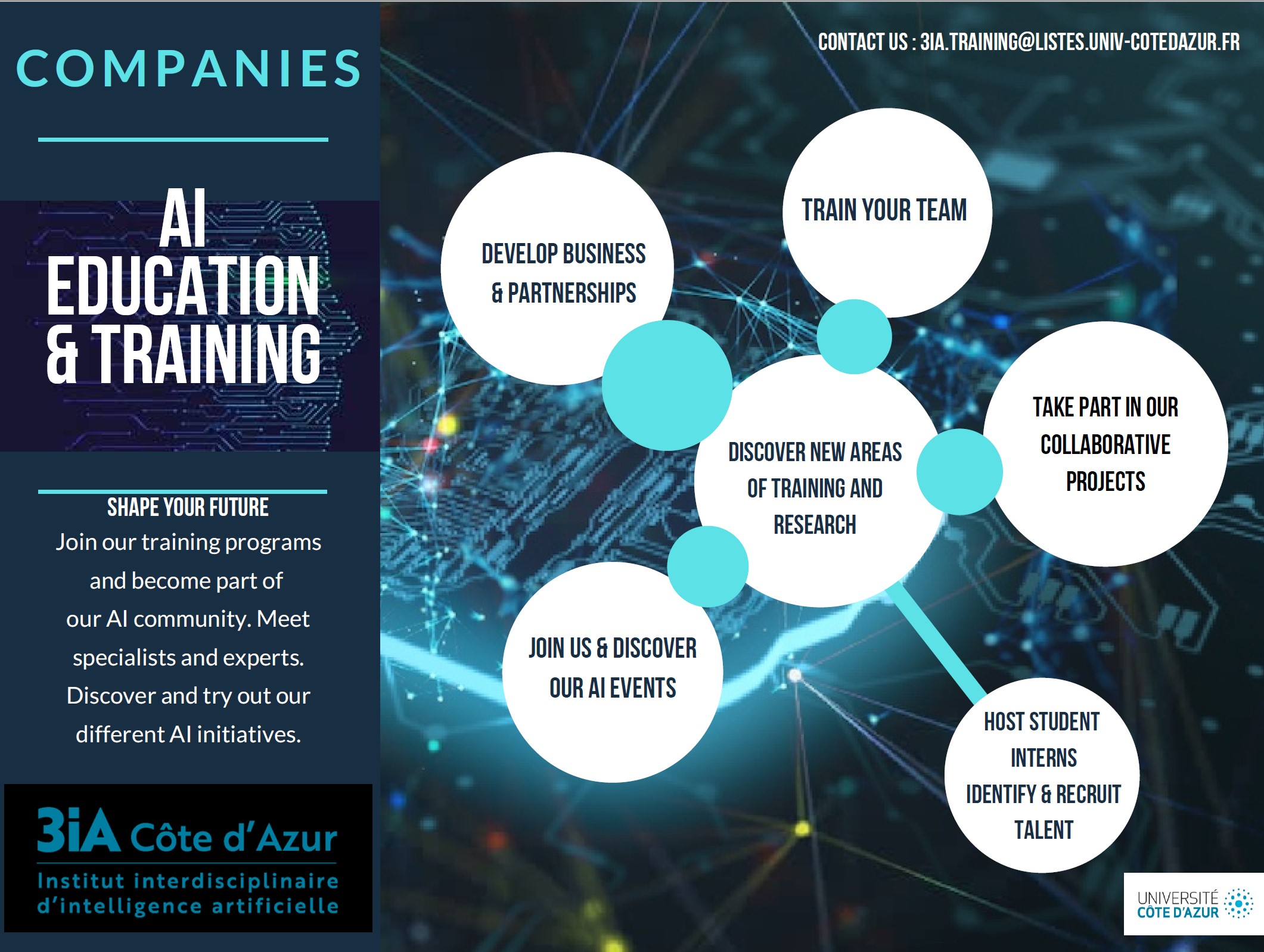 Get to know our Deep Learning School
Our annual Deep Learning School saw a significant boost in attendance this year, with a 50% increase in active participation from industry and academic partners.

Over the past 3 years, more than 1000 engineers, researchers and PhD students, coming from both the public and private sector, shared ideas and experiences. This program was created by experts in Deep Learning and offers an introductory and advanced training for scientists and professionals from all backgrounds.